Local Area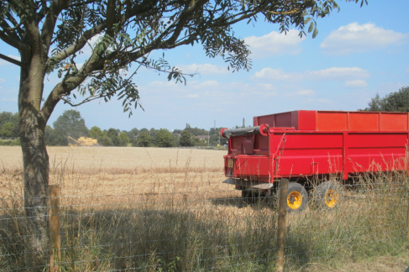 Rixton-with-Glazebrook is a rural community s ituated in Warrington East and borders with Lymm to the south, Culcheth to the north, Woolston to the west and Cadishead (Salford) to the east. The Parish is flanked to the east and south by waterways with the River Glaze forming the boundary between Salford and running into the Mersey and the Manchester Ship Canal, which forms the southern border of the Parish. Rixton is sometimes the name used to identify the Parish which is made up of the villages of Glazebrook and Hollins Green as well as individual farmsteads and homes on Rixton Moss and the modern housing development of Claydon Gardens.
Following the draining of the moss land in the 1870's the area became predominately agricultural. The residential areas are enhanced by Green Belt, country lanes and hedgerows creating a framework of wildlife corridors. The Rights of Way within the Parish, which historically connected the neighbouring farms, forms a network of footpaths providing a tranquil walking location. The area boasts a selection of published local walk leaflets entitled Footpaths around Rixton enabling residents and visitors to explore the area on foot with confidence.
Housing
The Parish is made up of the villages of Glazebrook and Hollins Green as well as individual farmsteads and homes on Rixton Moss and the modern housing developments of Claydon Gardens, Marsh Brook Close and Glazebrook Meadows.
Employment
Whilst farming is still predominant in the area, the Parish now accommodates some home-based enterprises and other new businesses alongside some of the longer established ones. Employment opportunities are available in the wider areas of Salford, Manchester and Warrington being only a short train, bus or car journey away.
Transport
The motorway network can be easily reached from the Parish along the A57 to the west and east (leading to the M6 and M60) and Glazebrook Lane (B5212) to the north (leading to the A580 and M62). The Warburton toll bridge crosses the canal and the River Mersey, providing a local road connection to the south. There is a railway at Glazebrook Station and three miles away at Irlam Station. National and international flights are available from Manchester Airport some 18 miles away. A bus service runs between Manchester and Warrington.
Shopping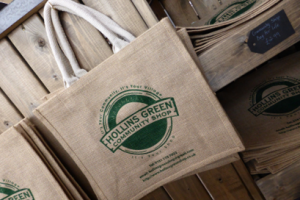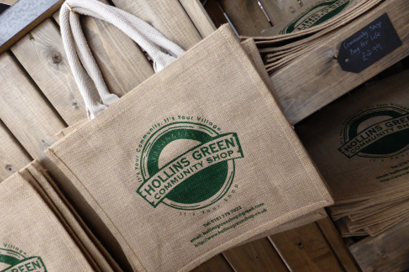 Hollins Green Community Shop  offers a range of items as well as a cafe seating area both indoors and out. There is a post office in Hollins Green and Glazebrook, with the latter offering a range of basic food and non-food essentials. There are various small shops in neighbouring Cadishead and Irlam as well as a 24 hour Tesco Superstore and Lidl in Irlam. Various out of town shopping centres are close at hand, such as the Trafford Centre and Birchwood.
Education
The Parish is well served for education up to and including Primary school age with St. Helen's C of E School in Hollins Green,  Rixton-with-Glazebrook Pre-school  for children aged 2.5yrs to school age and Rixton Tots, parent and toddler group.
Lifestyle
Rixton-with-Glazebrook has two pubs in Hollins Green, Ye Olde Red Lion and the Black Swan which also offers accommodation. There are a range of activities for all ages within the Parish, primarily held at  Rixton-with-Glazebrook Community Hall,  Hollins Green Scout Centre and the three churches: St. Helen's C of E Church, Glazebrook Methodist Church and Rixton Methodist Church . The rural area and country lanes offer opportunities for walking, cycling and horse riding.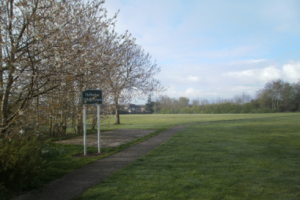 The Village Green in Hollins Green provides a large grassed area and play equipment for children under 8 years. There is also a smaller Green in Glazebrook. Several community events are held each year. The Parish Plan, launched in 2013, provides a framework for volunteers to actively get involved in Parish projects and has enhanced the strong sense of community. The Plan can be viewed or downloaded here.
Within the Parish there are many groups and clubs providing a range of social and leisure activities – as well as venues for hire. Why not take a look?
The Parish is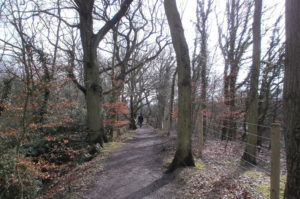 fortunate to have Rixton Claypits Nature Reserve (a Site of Special Scientific Interest) on its doorstep with 80 acres of meadows, ponds and way-marked trails. For days out in neighbouring areas there are several public places of interest locally that are suitable for families to enjoy e.g. Dunham Massey, Tatton Park, Walton Gardens, Lymm Dam and Risley Moss. There are two leisure centres in close proximity to the Parish, both including a pool and fitness suite – Irlam and Cadishead Leisure Centre and Woolston Neighbourhood Hub.
Residents need to travel to neighbouring towns for all health and social services.