Local History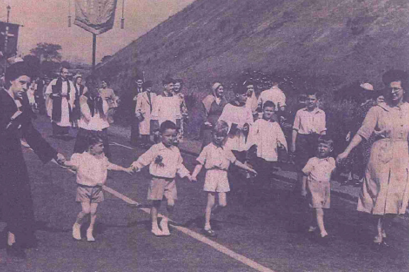 In 1212 Rixton Hall was completed by Alan de Rixton, the Lord of the Manor. This later passed into the hands of the Mascy family. The Manor of Glazebrook was owned by the Warburton family and in 1384 Geoffrey de Warburton ceded his manor to Hamlet Mascy. This led to the combining of the two areas which became known as Rixton-with-Glazebrook, incorporating the existing hamlet of Hollinfare. In 1748 the Tempests inherited the estate, which was later sold to the Wilson Pattens. Today this moated hall is used as offices for Biffa.
Farming, basket makers and fustian cutters were the main trades of the time – the latter being worked from the home. The draining of the mossland between 1870 and 1880 resulted in an expansion of farming as thousands of acres of new land became available for cultivation and attracted both local men and farmers from other parts of the country. This population increase gave new impetus to village life and this expanded settlement started to become more commonly known as Hollins Green.
Hollins Green was a busy staging post on the main Manchester to Liverpool coaching route during the 18th and 19th C, which led to the establishment of several public houses and a Smithy, which still operates today. With Glazebrook Station coming into operation from 1875 this led to further employment and the expansion of the villages of Glazebrook and Hollins Green. Brickmaking was becoming established in the late 1800's.
Timeline
1212      Rixton Hall completed by Alan de Rixton
1352      The 'Ferry of Hollins' is first documented (possibly the origin of the name Hollinfare)
1745      Ferry is destroyed during the Jacobite rising
1774      Public stage coaches from Manchester-Warrington-Liverpool run 3 times a week
1820      Fustian cutting houses established in Hollins Green
1822      Rixton Old Hall is rebuilt
1824      Hollins Green ferry restored after its demise in the Civil War
1828      Estates of the Tempest family of Rixton Old Hall are sold
1851      Mount Pleasant is built close to site of Rixton Water Mill (which later closed in 1877)
1863      Stone toll bridge replaces Hollins Green ferry
1870      Farmers from West Lancashire begin to turn Rixton Moss into the country's finest agricultural land
1875      Glazebrook Railway Station is opened with a spur line to Wigan completed in 1897
1877      Glazebrook Water (Corn) Mill closed
1891      Steel bridge to Warburton built across Manchester Ship Canal
1894      Manchester Ship Canal on Rixton's southern boundary completed
1894      Inception of Rixton-with-Glazebrook Parish Council
1920      Areas of Rixton turned over to clay extraction which lasts until 1965
1921      War memorial completed
1940s   Mineral extractions and subsequent landfill permissions granted
1940      Work to build HMS Gosling & HMS Ariel started in Glazebrook – decommissioned in 1947
1958      Lancashire Steel slag heap removed and construction of dual carriageway by-pass is started
1962      A57 dual carriageway completed
1964      Glazebrook to Godley and Wigan railway lines closed
1972      Rixton-with-Glazebrook Community Hall opened
1974      Boundary change – Rixton-with-Glazebrook annexed to Cheshire (formally Lancashire)
1979      Rixton Claypits becomes a Site of Special Scientific Interest (SSSI)
1981      Duke of Westminster visits Hollins Green to spearhead tree planting (known as Glamis Wood)
1995      Government abandons plan to drive new motorway through Glazebrook
1997      Glazebrook Village Green completed
2001      Census – population 1,884