Get Involved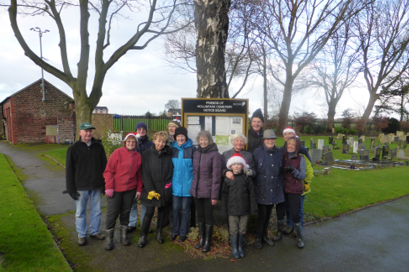 Rixton-with-Glazebrook has a tight-knit community, one which has invested countless volunteer hours to help enhance the local area, making it an even better place to live work and enjoy, through volunteering.
Volunteering in your local community can make a massive difference to any area and although that's a major driver to people getting involved and wanting to give something back, it's not just about what you can do for others. Volunteers can gain a lot of experience and make new friends too. Here's a few examples of the benefits of volunteering for an individual:
Feeling rewarded by giving something back and seeing a positive impact on the area and community in which they live
Helping to increase confidence
Developing new knowledge, skills and experience
Making new friends and contacts
Positive feelings that can come from working as a part of a team
Boost their CV
Get back in to work. It's a great way to get a reference and fill gaps in your work experience
It can act as a taster if people are looking for a change of direction
Do you want to make a real and lasting difference in your local area?
Do you have some time each month to spare?
Do you have a skill to offer, or the enthusiasm and drive to make a difference?
Then why not get I touch. If you are interested in having a chat about possibly becoming a local volunteer then you can contact any of the following:
Rixton-with-Glazebrook Parish Plan – Pete Higson – 0161 775 2802 – [email protected]
Hollins Green Community Shop – Julie Atkinson – 0161 775 7022 – [email protected]
Friends of Hollinfare Cemetery – Mandy Eccles – 07971 580113 – [email protected]
Alternatively, visit our 'Groups and Amenities' section to see if there are any specific organisations you would like to provide volunteer support for and contact them directly.
To offer your help wider afield in the Irlam and Cadishead district please contact Hamilton Davies Trust – 0161 222 4003 or [email protected]