Hollins Green Community Shop
Hollins Green Community Shop opened its doors for the first time on 7th February 2015. Located at 533 Manchester Road, a loop road off the A57,  the shop is a convenient stop off for those commuting as well as a community hub for local residents.  Free WIFI, coffee and cake provide a welcome break for travellers as well as for local residents to enjoy.
The shop offers a variety of goods ranging from fresh bread, locally sourced fresh meat and vegetables, newspapers, cards, frozen foods, dairy products, wine, beers and many household items. So whether you are out of toothpaste or need some beer to get the party started ….. Hollins Green Community Shop will be happy to help!
The shop is open 8am – 6pm Monday to Friday, 8am – 5pm Saturday and 8am to 1pm Sunday.  Indoor and outdoor seating is available and even a drink for your dog if needed!  Roadside parking is available.
The shop has recently won an award from national wholesaler Palmer and Harvey for 'Community Retailer of the Year'. One of the many shop volunteers, Cedric Atherton also won a Community Award from Hamilton Davies Trust in recognition of his contributions for preparing the shop for business and for creating operating systems that continue to work efficiently.
If you would like to help or need more information contact: [email protected] or contact Julie Atkinson on 0161 775 7022.  For more information about the shop click on the shop web page link.
You can keep up to date on the shop wherever you are, both online and through social media, using the links on this page.
The shop is run by a Management Committee – Minutes of AGMs and Chairman's reports can be viewed below.
What's On
Our News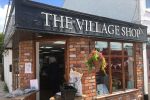 With government restrictions eased and safety measures put into place the Village Shop can once again welcome customers inside the shop to do their shopping. The shop ... more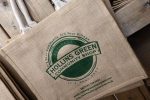 The Community Village Shop staff and volunteers were saddened by the fact that they had to temporarily close off access to the shop by the public for the safety of ... more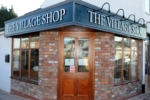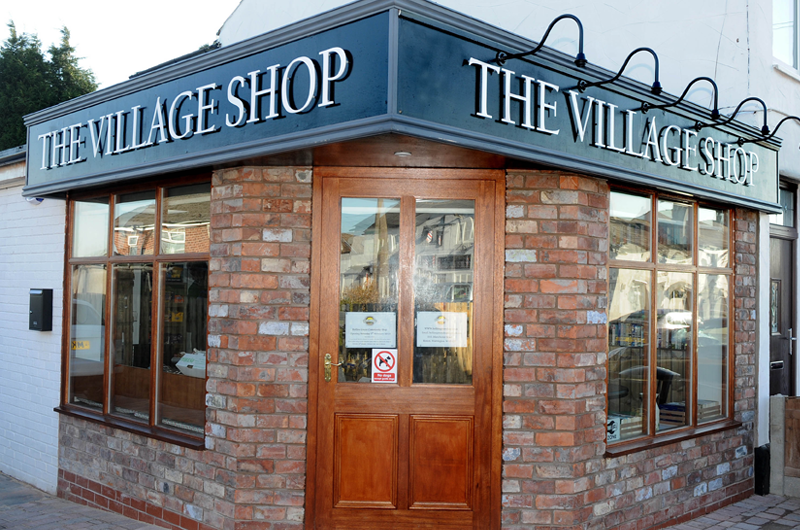 Shop staff are offering their bespoke Christmas hampers service again this year. Shoppers can choose items from the shop that suit their family or friends tastes and for ... more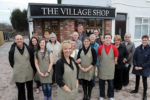 Volunteers were congratulated by the Village Shop committee and parish residents for there contribution towards the success of the shop at its Annual General Meeting on ... more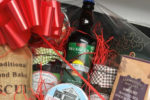 Following the previous year's success with the Village shop's bespoke Christmas hampers, the shop are once again offering this personalised service. For a small fee ... more
Resources