Garden Safari 2019 – Saturday 8th June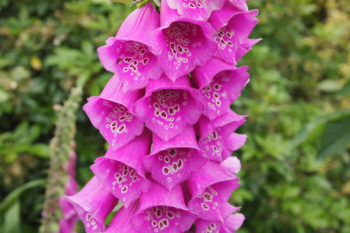 Interested in a lovely day out visiting local private gardens open to the public?
Then the Rixton-with-Glazebrook Garden Safari on Saturday 8th June between 10am – 4pm is just the day out for you.
Programmes, which include a map and information about the gardens, are now on sale from the Village Shop and Black Swan in Hollins Green, Glazebrook Post Office and the Hamilton Davies Trust, Cadishead, M44 5BG.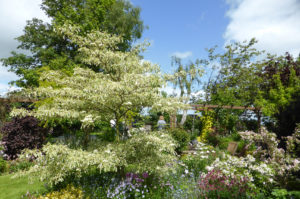 For just £7 per programme per adult (children accompanying an adult are free) you can enjoy the beauty and uniqueness of the 8 individual gardens, as well as a scarecrow trail (see poster below) and a local art exhibition. Sorry no dogs allowed in the gardens.
Refreshments are available throughout the day at Rixton Methodist Church, Chapel Lane, Rixton, the Village Shop, Black Swan and Red Lion in Hollins Green. Locally grown bedding plants and hanging baskets will be on sale at the Village Shop, where you can also pick up some fresh produce and tasty treats.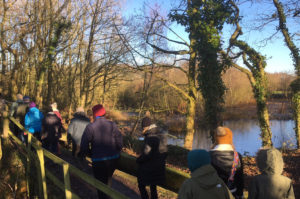 A new addition this year to the Safari is a short 30minute guided walk through the natural beauty of the Rixton Claypits Nature Reserve, an SSSI site. The walk will leave the Claypits car park at 10.45am and is FREE and open to everyone – donations on the day will be most welcome. Proceeds from the walk and sale of Garden Safari programmes will go towards future Community Plan projects.
For more information about the Garden Safari and guided walk contact Mandy Eccles on 07767 075211 or mandy@hamiltondavies.org.uk
Posted on: 17th May 2019