What a blooming marvellous day!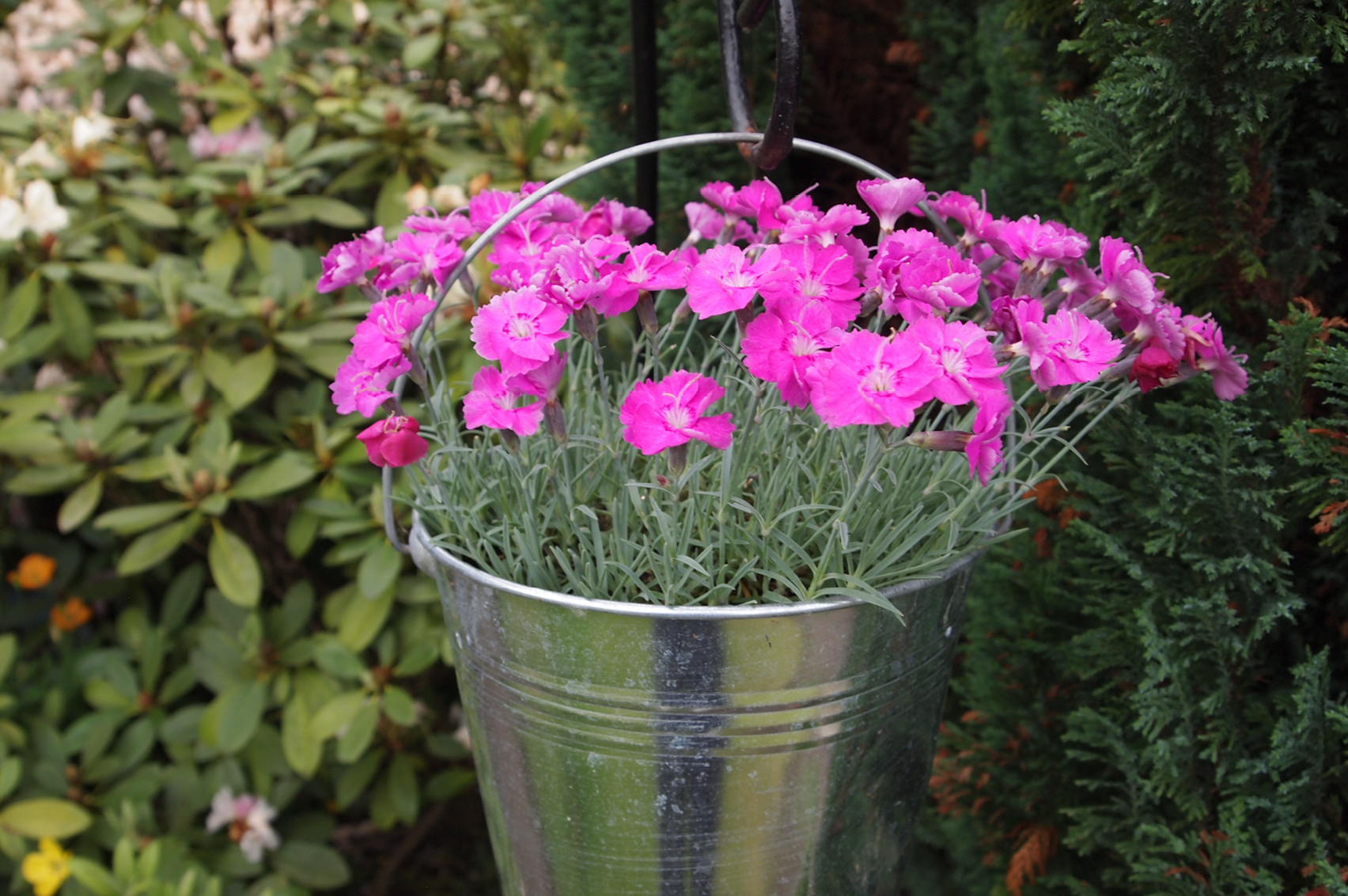 Though the sun stayed hidden behind the clouds, the day was dry and bright for visitors to this year's Rixton-with-Glazebrook Garden Safari event in June.
Garden lovers both locally and further afield, including Peel Green, Urmston, Woolston, Wigan, Bury, Newton-le Willows, Tyldesley, Comberbach, Urmston, Altrincham, Sale, Woolston, Warrington and various other places enjoyed a lovely day out strolling around 10 private gardens open to the public.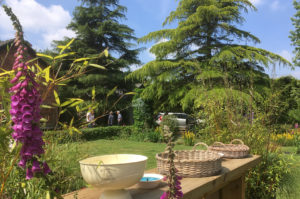 The gardens and ponds were all unique and very different in size, design and planting, giving visitors a wonderful variety to see and a host of ideas to take away with them. Organiser Mandy Eccles said: "The garden owners did themselves and the parish proud. They worked extremely hard in the early June heatwave to ensure their gardens were ready for visitors and I am extremely grateful for their support and kindness, as without them the event just couldn't take place."
Visitors were certainly wowed by the gardens. Marjorie Fleming from Sale said: "I found the whole experience energising and I've never seen such lovely gardens, both large and small. Peter and I were so pleased that we didn't miss this delightful event."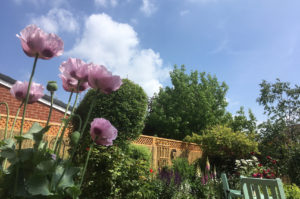 One of the garden owners Alison and Andy from Claydon Gardens said: "It was an absolute pleasure to have our garden in the Safari. It was a wonderful day, which we both thoroughly enjoyed. We were thrilled with all the kind words and feedback on our garden."
Facilities around the parish were also involved in the day, making it a lovely community event. Thanks go to Rixton Methodist Church for ensuring visitors were well fed and watered and for raising £443 for church funds. Some visitors may also have been lucky enough to be entertained by the lively tunes from Cadishead Band whilst enjoying refreshments. Rachelle and her art class once again showcased their amazing works of art, adding another cheerful element for visitors to enjoy. The Friends of St. Helen's Church also offered visitors a chance to pick up a bargain with their good as new stall, raising £90 for the church. The Village Shop also benefitted from visitors to the area, selling out of bedding plants and increasing their sales of coffee and cake. Some visitors were also spotted enjoying a cool drink sat next to the village pond.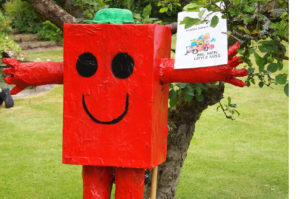 As well as all the colourful gardens, lots of colour and fun was brought to the event with the amusing array of Mr Men and Little Miss scarecrows created by parish children from school, Pre-school, Beavers and Cubs.
Mandy added: "Thanks to everyone involved in making the event blooming marvellous – the Garden Safari certainly helped put Rixton-with-Glazebrook on the map in style! Thanks also to everyone who sold programmes, or made a donation, which together raised £769 towards future Parish Plan projects."
For images of this year's event click here https://rixtonwithglazebrook.net/locations/garden-safari/   Next year's event will take place early June – look out for this being advertised in May 2018.
Posted on: 12th June 2018