Village Shop welcomes customers in!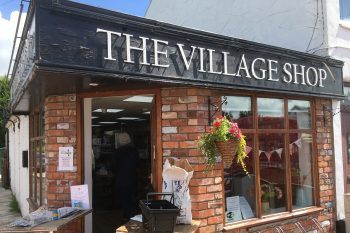 With government restrictions eased and safety measures put into place the Village Shop can once again welcome customers inside the shop to do their shopping.
The shop wish to thank all their customers and volunteers for their wonderful support and understanding throughout these difficult times. The level of assistance that volunteers have shown in supporting the Village Shop, to enable it to continue serving the community during the Coronavirus crisis, has been amazing. Shop Manager Julie Atkinson said: "I am so grateful to everyone who has helped and demonstrated how important the shop is to village life. Now we have been able to ease restrictions slightly, we hope your shopping experience will improve in our new safe environment."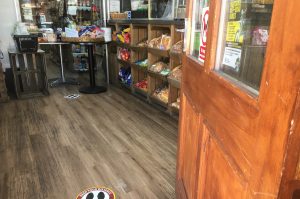 Current shop opening hours are Monday-Friday 8am-6pm, Saturday 8am-5pm and Sunday 8am-1pm. Opening times will be reviewed as Coronavirus restrictions ease.
Home Delivery  –  the Shop staff, committee and volunteers are continuing to offer the highly successful home delivery service. To participate in this, customers need to book their order by calling during shop hours on 0161 775 7022 or by emailing their order on [email protected]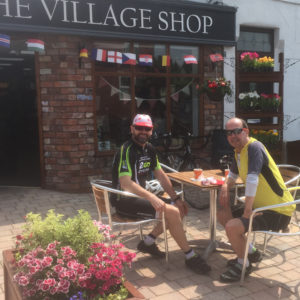 The shop is also continuing to offer hot drinks to enjoy outside or to take-away.
The staff and committee hope that local residents will continue to use and support the shop to enable it to grow and flourish.
If you've not used this wonderful service on your doorstep yet, then pop down and take a look at the fantastic range of fresh food and produce on offer. The shop is located at 533 Manchester Rd, Hollins Green, WA3 6JU
As always the Shop staff and committee welcome new volunteers, as these are much needed. If you would like to help out or find out more about volunteering then please call on 0161 775 7022 and ask for Julie for a friendly chat.
Posted on: 6th July 2020