Road Closure – Moss Side Lane – 18th Feb for 3 days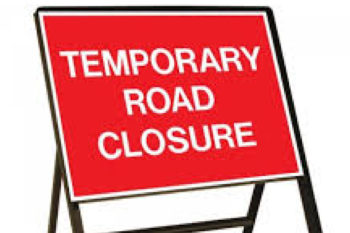 WARRINGTON BOROUGH COUNCIL
ROAD TRAFFIC REGULATION ACT 1984
THE BOROUGH OF WARRINGTON (MOSS SIDE LANE, RIXTON, WARRINGTON)
(PROHIBITION OF DRIVING) TEMPORARY ORDER 2019
NOTICE IS HEREBY GIVEN that, in not less than 7 days from the date of this Notice, the Council intends to make an Order under Section 14 of the Road Traffic Regulation Act 1984.  The effect of which will be to introduce a prohibition of driving on Moss Side Lane from its junction with Moat Lane to its junction with Chapel Lane.
 The Order will be effective from 18th February 2019 for 3 days as and when signs are in place on site.  Access will be under the control of the relevant Contractor for the duration of the works.
The alternative route is Moss Side Lane Via Moat Lane, Manchester Road, Chapel Lane and vice versa.
The closure is required to allow British Telecom to carry out tree cutting works.
DATED 31st January 2019                                                                         Ref: HIGH/1945
Matthew Cumberbatch, Head of Legal and Democratic Services, Quattro Building, New Town House, Buttermarket Street, Warrington, WA1 2NH
Posted on: 29th January 2019