Residents support appeal for Iocal Foodbank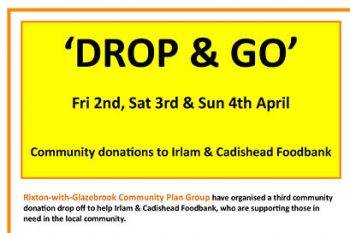 For the third time Rixton-with-Glazebrook residents have shown their kindness by donating requested items to the Irlam & Cadishead Foodbank over the Easter weekend.
The campaign was organised by the parish's Community Plan Group, following the success of the previous two that they held over the Easter and Christmas periods 2020.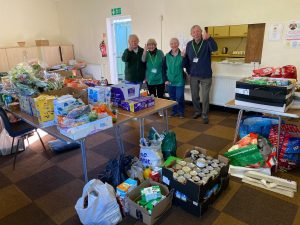 Boxes and posters were put out at key points around the parish for residents to drop in their donations over a 3 day period and the boxes were taken in each night by Community Plan Group volunteers. The Chair of the group Andy Eaves said: "The response has been absolutely amazing once again, with over 500 items being donated. It is heartwarming to know that people can be so kind and think of others at this difficult time."
The Foodbank volunteers were delighted with the donated items and once again astounded by the generosity of residents.
What a fantastic response…well done to the organisers and to all who kindly donated!
Posted on: 7th April 2021