Parish Plan is 5yrs old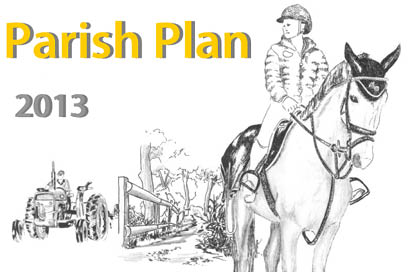 The Rixton-with-Glazebrook Parish Plan volunteers have achieved so much in the Parish since the 5yr action plan was formulated in Spring 2013.
Seven areas of focus were included in the plan covering: Look of the Parish; Shopping; Getting Around; Recreation and Leisure; Social and Community; Public Services; and Development. Action Groups were formed to help deliver actions within each area and volunteers joined the ones that they were most passionate about. Many of the planned actions have been achieved due to the hard work and commitment of the volunteers in the various Action Groups and also due to the Plan itself highlighting certain issues to the Parish Council (PC) and Warrington Borough Council (WBC).
The following actions have been achieved:
Enhancement of the look of the area with bulb planting, seasonal borders and regular litter picks
Introduction of a Community Village Shop – which is now run by staff and volunteers and has become the hub of the community celebrating its 3rd birthday recently
Re-introduction of a Parish Carnival after decades of not having one – this now has its own Carnival committee and is now in its 5th year having become a popular community day of family entertainment
Introduction of guided walks so residents and visitors to the area can explore the network of footpaths and the Claypits Nature Reserve
Production of 6 written circular walks so people can do self-guided walks around the Parish and surrounding areas – these are freely available to pick up at local facilities or download from www.rixtonwithglazebrook.net
Plans drawn up to for a proposed enhancement of the Village Green including passive and active recreation – to be followed up
Introduction of speed awareness cameras and signs to help alleviate speeding issues
Introduction of two new bus shelters highlighted to the PC and installed by WBC
New road layout introduced on the A57 at Warbuton traffic lights which has greatly reduced delays on this busy stretch of road – these issues were highlighted in the Plan
A review of the Parish Plan is taking place in Spring 2018 to discuss achievements, outstanding actions and next steps.  A public review meeting is planned for Wednesday 23rd May at 7.30pm at Rixton Methodist Church Hall, Chapel Lane, Rixton WA3 6HG – everyone welcome.  A follow on plan will be drawn up and posted to every household throughout the Parish in the summer, so that community volunteers can continue to build on the excellent work they have achieved to date.
Through volunteering for the Parish Plan the community have come together and many friendships have also been formed. There is always a need for more volunteers. If anyone is interested in giving of their time, skills or knowledge to the Parish Plan Group they will be made most welcome.  Please contact Chair Pete Higson on pete.s.higgy@btinternet.com or 0161 775 2802.
Posted on: 23rd February 2018