Parish Carnival 2018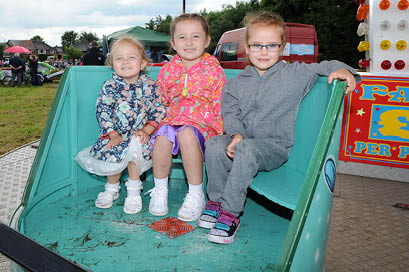 This year's Carnival, will be held on Saturday 23rd June 11am – 4pm on Hollinfare Village Green, Hollins Green.
Organisation for the day is progressing well and this year's event will again include fun attractions, games, competitions, activities, refreshments, a variety of stalls, live music and dance and much, much more. An exciting day of family entertainment and hopefully some great weather too!
Updates on the Carnival will be given on rixtonwithglazebrook.net
All local groups and businesses are encouraged to get involved – if you would like to run a stall, then please contact Pam Clayton at pjeanclayton@hotmail.com or 07909 065115.
If anyone wishes to help out on the day by offering an hour of their time, please contact Neil Fairfax at fairfaxfamily@talktalk.net or on 0161 777 6957.
Posted on: 27th February 2018