Parish Carnival
The Rixton-with-Glazebrook Carnival is held in June on the Village Green in Hollins Green 11am to 4pm. The date for the 2020 Carnival is yet to be confirmed.
Entry is free to the Carnival which offers a family fun-packed day of entertainment and attractions for all ages including: games, activities, live music and dance, a variety of community stalls and local business stalls and not forgetting some delicious hot and cold refreshments. See images below for a taster of what to expect.
All local groups and businesses are encouraged to get involved – anyone wishing to run a stall should contact Pam Clayton at pjeanclayton@hotmail.com or 07909 065115 or click on the application form pdf below.
If anyone wishes to help out on the day by offering an hour of their time voluntarily, please contact Neil Fairfax at fairfaxfamily@talktalk.net or on 0161 777 6957.
Scarecrows, made by local children and residents for the annual Garden Safari event are also displayed at the Carnival.
What's On
Our News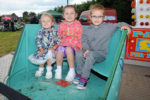 This year's Carnival, a family fun day out with attractions for all ages, will be held on the Village Green in Hollins Green on Saturday 29th June from 11am to ... more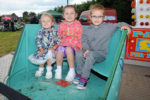 The village green was buzzing with activity at this year's Parish Carnival on 23rd June, with lots of family fun for all. The carnival organisers were pleased with ... more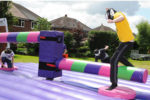 The Rixton-with-Glazebrook Carnival will be held on the Village Green in Hollins Green on Saturday 23rd June from 11am to 4pm. Entry is free to the Carnival; a family ... more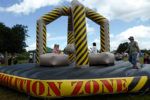 Dry weather helped ensure that over 1,700 people attended this year's Rixton with Glazebrook Carnival where a wide range of attractions for all ages helped create a ... more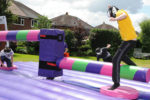 The Rixton-with-Glazebrook Carnival will be held on the Village Green in Hollins Green on Saturday 24th June from 11am to 4pm. Entry is free to the Carnival; a family ... more