Community Shop goes from strength to strength!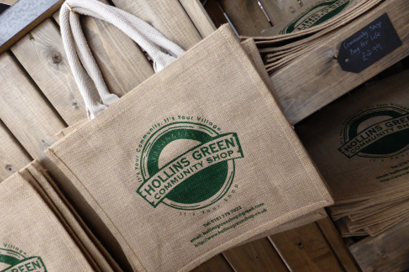 Hollins Green Community Shop celebrated its 3rd birthday in February 2018 and is proud to have become a real hub of the community, thanks to the hard work and commitment of staff and volunteers and the warm welcome they show to their customers.
In November the shop was shortlisted to the last 100 Independent Retailers in the UK and Ireland and were invited down to London to attend a gala dinner at Club Quarters Hotel in Trafalgar Square. Shop manager Julie Atkinson said: "It was a huge honour to represent our shop at such a prestigious event. We were awarded fourth place, which was a massive achievement for us, so congratulations to all involved…it was very well deserved."
November proved to be a challenging time for the shop team, as their original supplier Palmer and Harvey announced overnight that they had gone into liquidation!  The shop staff wish to thank their customers for being so patient during the run up to Christmas whilst they sourced an alternative supplier.
In their aim to grow from strength to strength, the staff are pleased to announce that the National Lottery will soon be going live in the shop – hopefully bringing more customers through the door!
The shop committee are busy making plans for further fundraising for 2018 including:
Another fundraising disco in July, following last year's success – more details to follow
A 2019 Community Shop calendar to go on sale later in the year
The shop are looking for sponsors to sponsor a month of the calendar – if you would like to be involved please pop into the shop or contact Julie Atkinson on 0161 775 7022.
For details on any of the above, or if you haven't yet visited the shop, please pop along and give your support – a warm welcome awaits you!
Posted on: 27th February 2018