Community Plan volunteers clean up!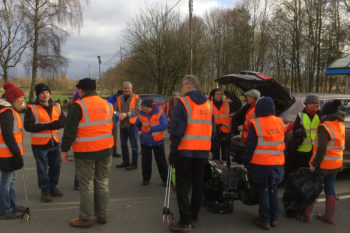 Community volunteers have been busy around the parish already this year hosting an outdoor event and planning and co-ordinating action days on behalf of the Rixton-with-Glazebrook Community Plan Group.
In February two litter picks were organised and together they attracted 37 volunteers, despite the weather!     The worst spots were along the A57 and volunteers collected a massive 100 bags of litter making a huge difference to this stretch of the road and leaving it a lot greener than they found it! Another litter pick is planned for Saturday 22nd June meeting at the Black Swan at 10am.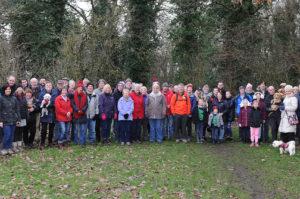 A guided walk was held in January attracting 74 walkers who enjoyed exploring he beauty of the Rixton Claypits and the open rural vistas of Rixton Moss. A warming soup, hot drinks and cakes awaited the walkers afterwards at the Claypits Visitors Centre. As well as being a lovely morning, the event also raised just over £90 towards future parish projects.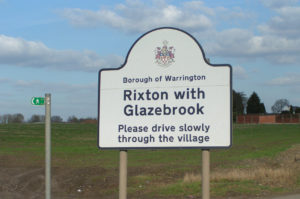 A new action for the Community Plan volunteers is a parish sign cleaning session to be held on Saturday 1st June 10am – 12noon, meeting at the Black Swan car park in Hollins Green. The aim of the session is to help improve the look of the Parish. Volunteers are most welcome – cleaning materials and guidance will be provided.
Posted on: 17th May 2019