Community's kind response to a call for help!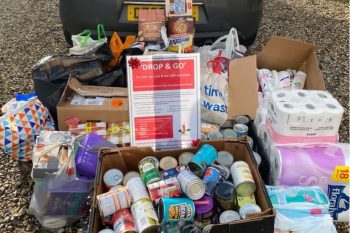 Following a request for donations towards the Irlam & Cadishead Foodbank, local residents from Rixton-with-Glazebrook came up trumps once again donating a massive 910 items in total.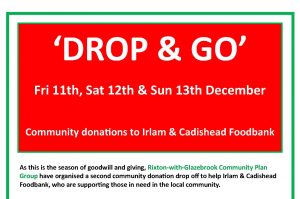 The campaign was organised by the parish's Community Plan Group, following the success of the one they held around Easter.
Boxes and posters were put out at key points around the parish for residents to drop in their donations over a 3 day period and the boxes were taken in each night by Community Plan Group volunteers. The Chair of the group Andy Eaves said: "It is heartwarming to know that people can be so kind and think of others, especially at this difficult time."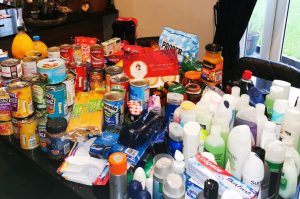 The Foodbank were astounded by the generosity of residents and were particularly grateful for the huge amount of toiletries donated.
Well done to everyone involved for the fantastic response…this truly is the season of giving!
Posted on: 16th December 2020