Community Hall AGM Mon 8th March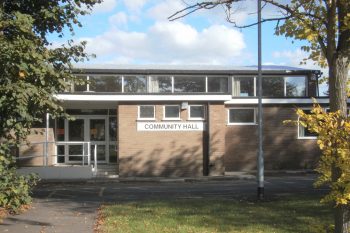 The Rixton-with-Glazebrook Community Hall 2021 Annual General Meeting is to be held on Monday 8th March starting at 7.30pm at the Community Hall, Manchester Road, Hollins Green, WA3 6JZ.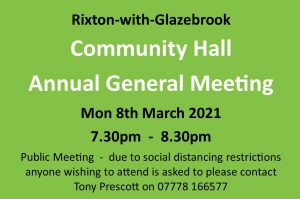 This is a public meeting, however, due to Covid social distancing restrictions, those wishing to attend are asked to please contact Tony Prescott on 07778 166577 beforehand. The meeting will be held in the very large room which has good ventilation. Parking is available behind the hall and disabled parking is near the front entrance.
At the AGM the existing committee and officers will stand down and new ones voted in.
With hall refurbishments coming soon, these are exciting times for the community and the hope is that once the hall is re-opened more people and community groups will want to use and hire the hall, which is a fantastic place for social gatherings and activities.
Posted on: 25th February 2021