A perfect evening for a Guided Walk!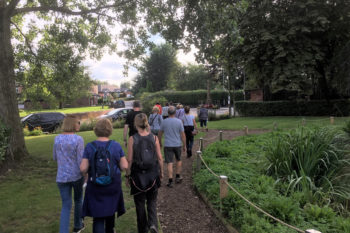 The August sun shone on the golden fields of Rixton-with-Glazebrook as 21 walkers set off from the Black Swan car park to enjoy a 3 mile circular walk together.
Following guide John Eccles, walkers could take in the beautiful rural scenery of Hollins Green and Rixton with the evening sun warming their backs whilst chatting as they walked along.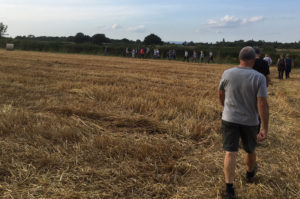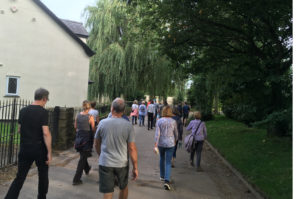 John said: "It was a glorious evening on which to lead the other walkers around the various parish footpaths. It's especially rewarding to share the footpaths with those new to the area and to see some local residents discover new routes they'd not taken before."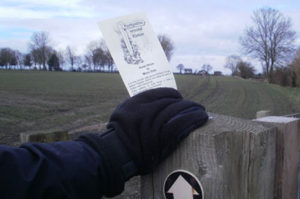 There are 6 written circular walks available that enable walkers to independently explore the area on foot. To read or download click:
https://rixtonwithglazebrook.net/locations/footpaths-around-rixton/ or you can pick them up for free from the Village Shop, Black Swan or Red Lion in Hollins Green, Glazebrook Post Office or the Hamilton Davies Trust, Cadishead or call 0161 222 4003 for more information.
Posted on: 13th August 2019