30mph Speed Limit Restrictions – Holcroft Lane from 18th March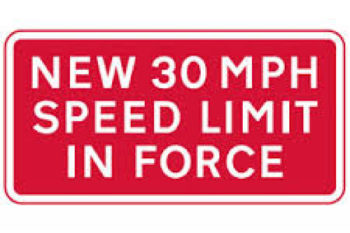 WARRINGTON BOROUGH COUNCIL
ROAD TRAFFIC REGULATION ACT 1984
THE BOROUGH OF WARRINGTON (HOLCROFT LANE) (30 MPH SPEED LIMIT RESTRICTION) TEMPORARY ORDER 2019
NOTICE IS HEREBY GIVEN that the Council made an Order under Section 14 of the Road Traffic Regulation Act 1984. The effect of which is to introduce a temporary 30 miles per hour speed limit on Holcroft Lane from its junction with Hey Shot Lane (path) for a distance of approximately 1km in a southerly direction.
The Order will be effective from 18th March 2019 for 52 weeks when signed on site.
The restriction is required to allow for safe entry/exit to a temporary depot associated with M62 smart motorway program.
DATED 7th March 2019                                                                                   Ref: HIGH/1962
Matthew Cumberbatch, Head of Legal and Democratic Services, Quattro Building, New Town House, Buttermarket Street, Warrington, WA1 2NH
Posted on: 7th March 2019